Ok, so my very first food post, exluding the ones I did while I lived in Seoul.
One of my passions in life is to discover new restaurants and cafes.
Since I don't have a car, my discoveries are pretty much limited to Taipei (sigh...)
But if I do get to venture outside of the capital, I will also share my findings with you.
Just saw this news this morning, courtesy of my brother.
Based on a survey done by Expat Insider 2016, Taiwan is now ranked the best place in the world to live in (according to expats).
http://www.forbes.com/sites/jnylander/2016/08/29/taiwan-tops-global-expat-ranking-while-china-and-hk-tumble/#1cbc1ed8d2c5
So to show you one of the reasons that people love Taiwan so much, here is my first cafe recommendations.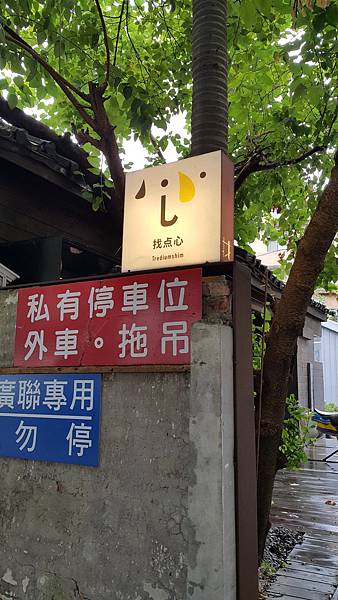 Hidden in the alley, not too far away from Shida University, is Trediumshim (which means "looking for snacks" in Taiwanese)
For those who is not familiar with Taiwan, many languages are spoken here and Taiwanese is one of them.
The building itself is a plus in my book, as I love old buildings and, well, anything old.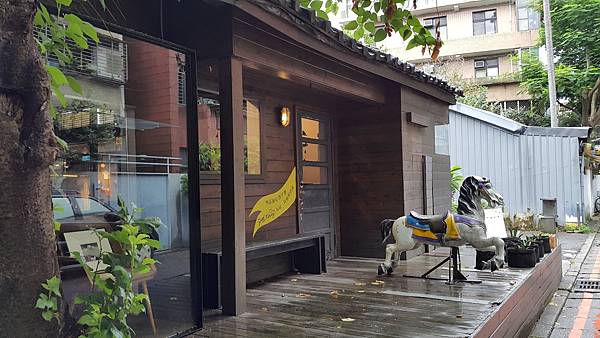 The cafe is inside an old Japanese wooden house, which also includes a children's clothing shop.
Taiwan, as some of you may know, was under Japanese rule for 50 years, so some Japanese-styled houses can still be seen in the city (sadly many have already been torn down).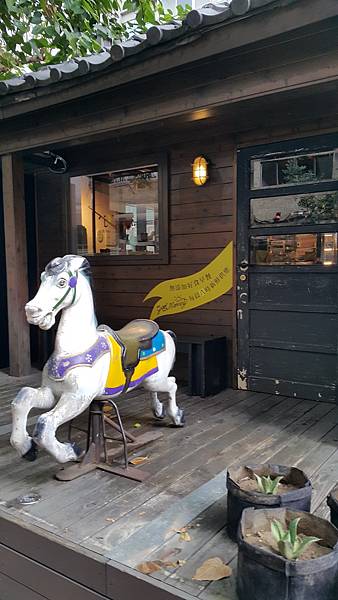 This is not the entrance, so do not enter by this door.
The actual entrance is a bit hidden; you have to go around the side and turn left when you see the logo below.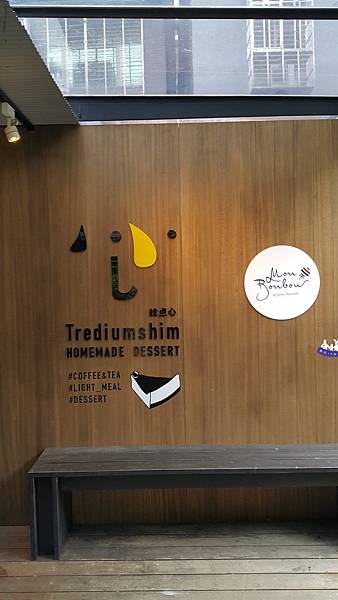 The logo is a play on the Chinese character 心, which means heart.
It is also the last character of the cafe's name 找点心 and 点心 (點心 in traditional characters) means snack(s).
Mon Bonbon is the children's clothing store next to the cafe.
There's a little room in the back with books and toys for kids to play in while Mom does some shopping :)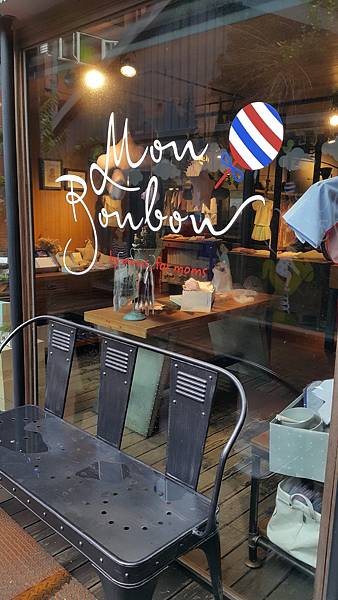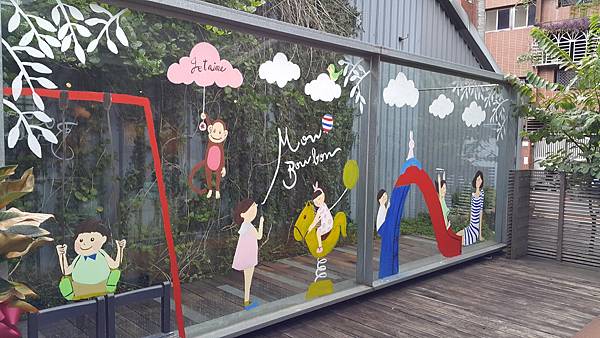 Inside the cafe...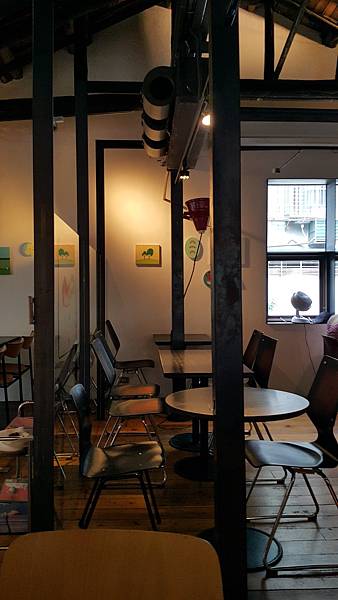 I love the old wooden beams.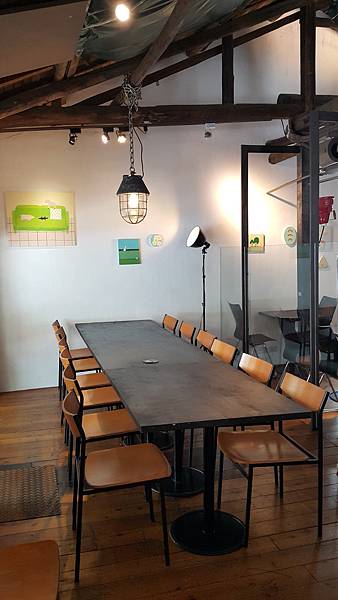 It's very spacious and thre's even an area to accomodate a large group.
Now on to the food...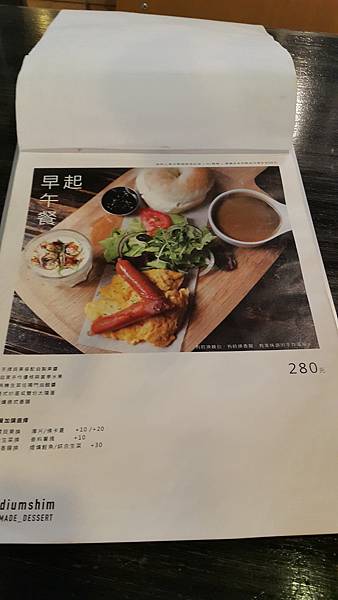 Brunch for 280NT. It says that the choice of sausages and bread may differ each time.
Change bagel to thick sliced toast for additional 10NT or focaccia bread for additional 20NT.
Change salad to potato wedges for additional 10NT.
Change sausages to smoked salmon or salad for additional 30NT.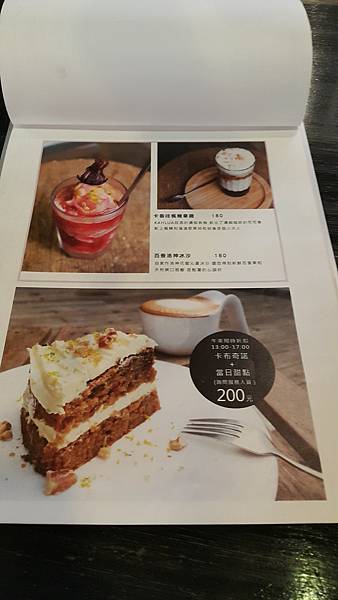 From 1pm to 5pm, there's a special afternoon tea set for only 200NT (including 150NT drink).
For drinks above 150NT, just add the difference to the total.
The dessert is not always the same, so be sure to ask the server first.
Now, coffee shops in Taipei can get pretty pricey.
Cafe lattes average at about 150NT and many cafes add an additional 10% service charge.
Here, there is no 10% surcharge.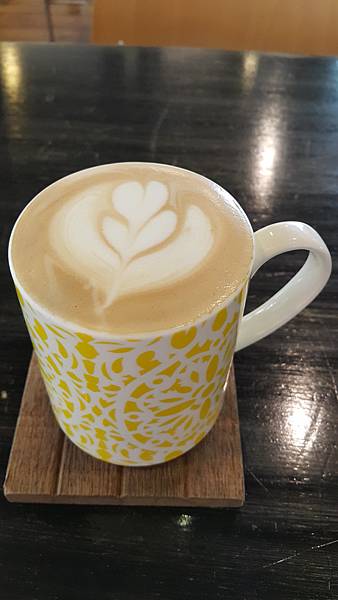 Personally, I don't like strong coffee so I prefer light roast.
This cafe latte is more milky, but I still liked it.
Plus, the foam was light and smooth.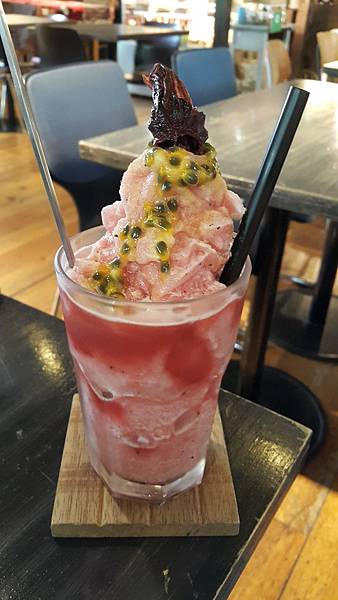 My brother ordered Roselle Flower Smoothie, 180NT.
He said it was so-so, but I forgot to have a sip so I can't tell you if I liked it or not.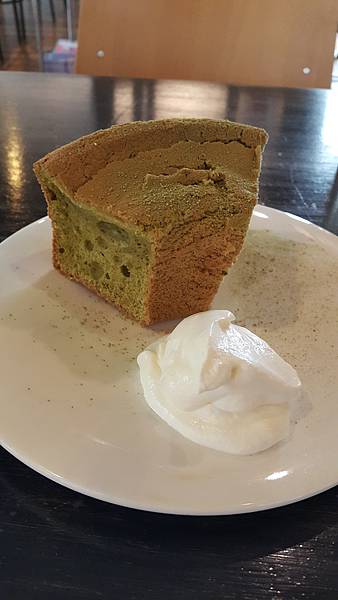 The dessert of the day was chiffon cake, which I'm not a big fan of.
Too bad it wasn't carrot cake as it looked pretty good on the menu.
Anyway, I ordered the matcha chiffon cake and it was not bad paired with the whipped cream on the side.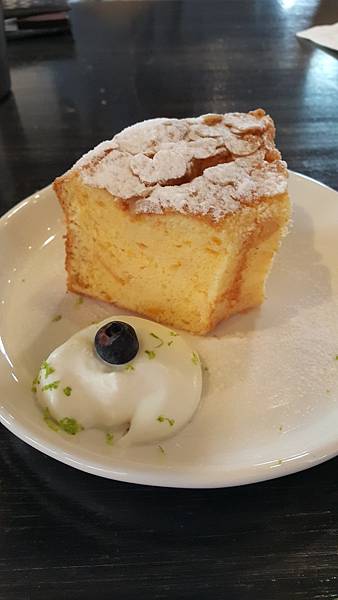 My brother ordered the other chiffon cake, but I don't remember the name.
It looks like it's got lemon zest in there or some other fruit zest.
This is a cafe that I would definitely be coming back to.
The service was good and I absolutely loved the atmosphere.
There is free Wi-fi and I believe there's no time limit.
I think there are electric plugs as I saw some people there with their laptops.
Trediumshim 找点心
台北市大安區泰順街16巷4號
#4, Lane 16, Taishun Street, Da-an District, Taipei
02-2365-5653
https://www.facebook.com/trediumshim
It's about a 10-minute walk from the Taipower Building MRT Station Exit 9.
Just go straight when you come out of the station.
Turn right on Taishun Street and make another right at the second corner (Lane 16).
You will see the cafe on your left hand side.